Shazam MasterCard® Debit Card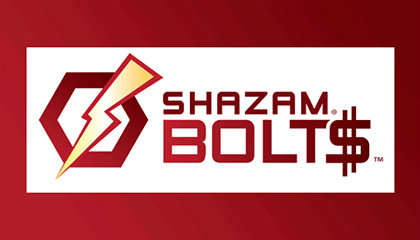 Summary

Use the card that works like a check — our free Shazam MasterCard® debit card is available to our customers with a Frontier Bank checking or savings.

Each time you make a purchase, funds automatically deduct from your deposit account. You can even use your card to withdraw cash from the ATM whenever you need.




Benefits

Free with your Frontier Bank checking or savings
Pay for purchases with ease
Works like a credit card, acts like a check
Funds deduct automatically from your checking
Safer than carrying cash
Accepted more widely than checks
Withdrawal cash from the ATM
Fraud monitoring with Shazam Bolt$
Easily replaced if lost or stolen
Accepted almost anywhere!




Get Paid For Using Your Debit Card

Open a free Kasasa Cash®, Kasasa Cash Back™, or Kasasa Tunes® checking to earn monthly rewards!

Shazam Bolt$

Shazam Bolt$ is a fraud transaction alerting application. You can use the app to block and unblock your debit card if it is stolen or lost. The transaction control feature is a quick and simple way to help keep your money safe 24 hours a day.

SHAZAMBOLT$ allows you to easily and securely manage all of your participating debit cards from a single user logon and manage email alerts for:

Transactions exceeding a dollar amount threshold
Transactions initiated over the Internet or telephone
Transactions conducted outside of the U.S.
Suspected fraud
Other SHAZAMBOLT$ notifications

3 Easy Ways to Enroll:

Note: Frontier Bank or Shazam will NOT ask you for your debit card number or personal identification number (PIN) to verify your identity. Always use caution when providing your debit card information, and contact us immediately if you suspect your card has been stolen or compromised.